Short Story
Let me introduce you Bob and Sarah, a young couple from New York and their 10 yo son Mike. These guys love football (maybe because bob was the former quaterback in his high school team and Mike tries to do the same).
And also Bill, Bob's father who support the same team than his son, even if he's now retired in Florida.
Tonight is the night, the match of all the danger for their team, and all of them are watching it.
Sarah is not a big fan of football, but she likes this new feature on the team website where she can play and enjoy discussions about the fans.
Bob and Bill are also big fans of this game: they can watch several pictures from their favorite players, give their advices, enjoy discussion which is so much less noisy than twitter feed.
And also it's safe for Mike. No foul messages, not baseless hatred. And he can do pronostics and answer quiz to win a ticket for the next event! And mike can discuss with his grandfather on a private chat from the team mobile application. Actually, he's arguing about the last move which was obviously pretty poor. Bill likes it, it remembers him IRC time...
Actually, the whole family gathered around the game, even if they are not in the same room. Bill in florida, Bob and Sarah in front of the main TV set in the living room, Mike watching the match with his friends in the house next door.
Sarah is using her laptop and enjoy the interactivity from the team website. it looks like this: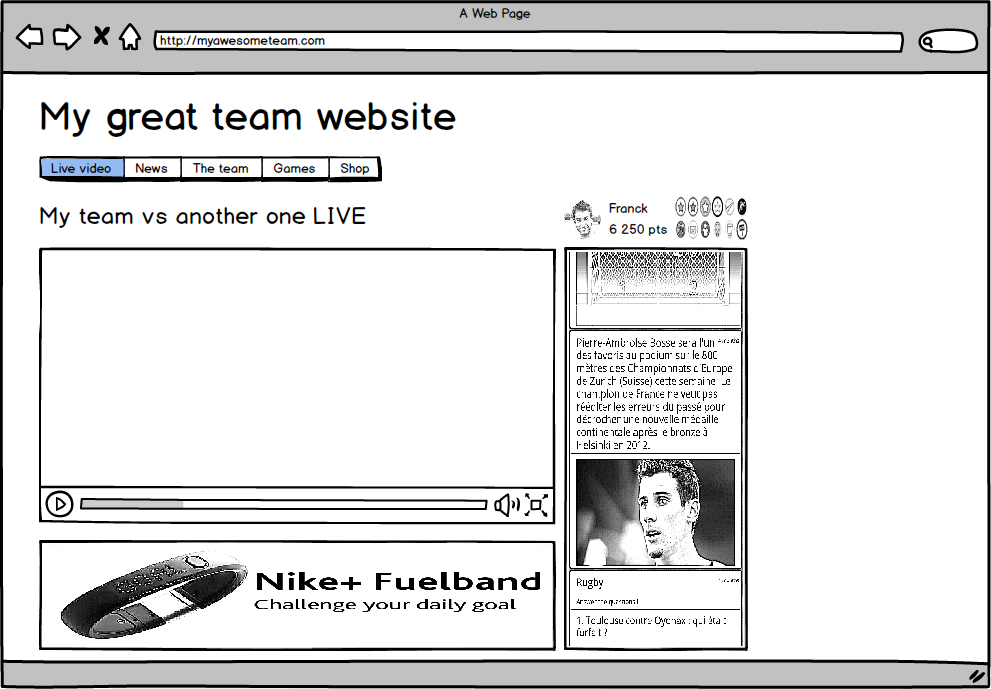 Bob and Bill have their tablet, and are using the team mobile application which propose the same interactivity during the event.
Mike has his phone grafted in hand, he would not use anything else! He's also using the team application. It looks like this: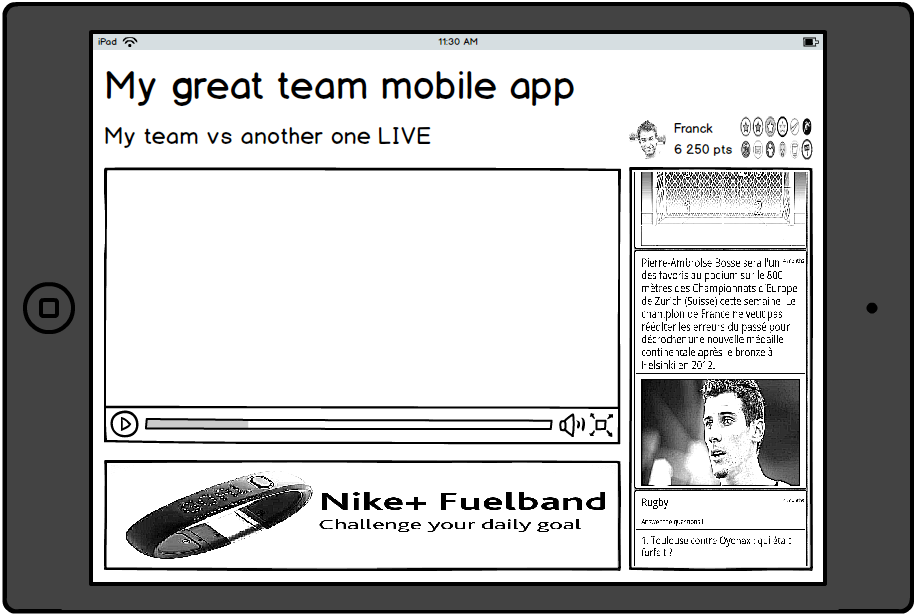 Gathering
The main target of the team for this event is gathering the familly, and also friends of course, in their environment.
All of them are using the team applications or website to enjoy the show. They are in the team ecosystem and that is very different than having them on social network, in Facebook or Twitter environment.
Why are they comming here
Because of the features offered to them. And the quality of the content which is moderated and managed by a community manager.
It means that it's safe for every one, including kids like Mike who, as a real digital nativ, love watching TV using a second screen and talk about it with friends.
Also for the exclusive content which is pushed on the "official" timeline, the one that is exclusively on your website or mobile app.
And of course for the gaming feature that interests the viewer with challenges and competition. We are talking about sport, so it's game and competition at the same time. I want to be a part of it!
TV is not dead
Despite some recent prediction, we don't think that TV is dead.
It has to evolve for sure, becoming more sociale and using its better asset: gathering people on live shows.
And that is what we are working on.