Broadcasted show
1 animator
3 witnesses who have personal problems to solve, calling anonimously on phone
15 panelists who will propose their solution

100~ public is selecting the best proposal

The in house expert is commenting and discussing with the witness

Guest experts or witnesses can also participate
The show has already been produced. The set was designed like a washing machine (the problems washing machine)
Online participation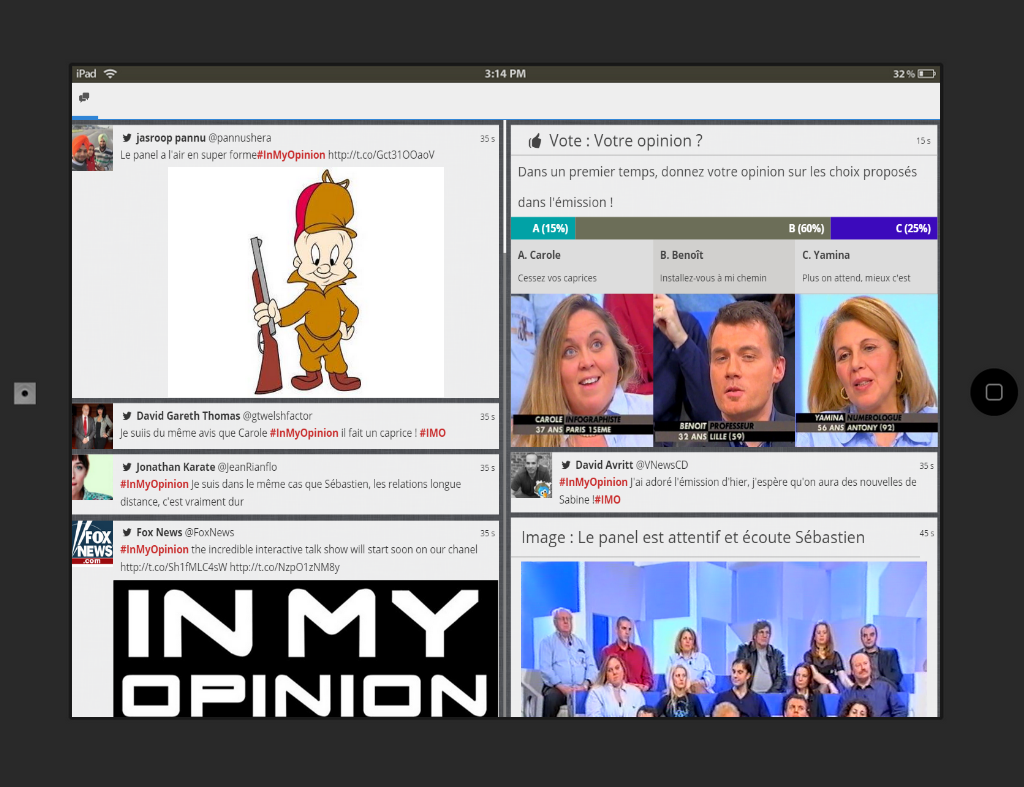 The production provides an active and constructive discussion about the show on a dedicated or existing app or on a website
A gamification process is developped to retain involved viewers
The most active and constructive you are as a viwer, the more points you can cumulate to gain recgnition and rewards
Topics
There are variety of topics from the most serious to the funniest
Our greatest desire to change our lives and region
I suffocate ... I am choked by my family.
Can we accept the lie for love?
My thirteen year old girl robs me
A long distance relationship: not easy to live
My husband had a child of his mistress
My fear of being misjudged prevents me from expressing myself
My friend seems embarrassed by my size too big
My protruding ears give me complex
"My life is hell: I am a peasant woman"
His bad breath should it condemn him to the silence?
and many more...